What is adware in Windows?
If you use the internet and you get unwanted ads on your screen or find any automatic app installed on your PC or if you open any search engine like google and automatic open custom search engine or sometimes adware block to access to the google.com and you get unwanted popup ads from all websites then your PC will be affected by the adware so you must have to remove those type of adware as soon as possible.
how to remove adware from windows 10, malware removal free, how to remove malware manually, how to remove virus from laptop without antivirus, how to remove malware from windows 10, how to remove virus from laptop windows 8
How your PC affected by the Adware?
Nowadays this adware is spread by on many files hosting website and also torrent. Adware spreaders are Intelligent and they take advantages of and set a name of any activator or Patcher of any application and spread on file hosting website or torrent website. there are many users are affected by adware so it's must remove that adware from your PC.
How to remove Adware from Windows XP/7/8/10?
Step 1: download AdwClener software and run it.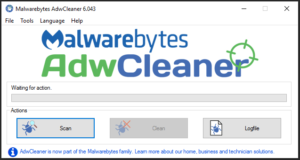 Step 2: click on scan.(don't worry it will not delete your important files)
Step 3: after the scanning of the whole PC your PC will be restarted and you get scanning result, Now your PC is adware free.