Turn Off your phone or another phone by just sending sms from another phone. This is cool trick for android phones. You can try with your phones and friends android phones.
Turn Power Off Your Phone or another android Phone by Just an SMS
Step 1: Root your device from here
Step 2: download and install Remote Power off apk from here and install it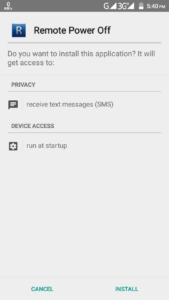 Step 3: open app and type "null" in current code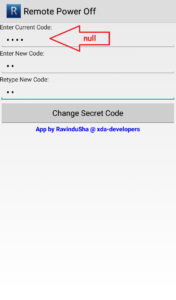 Step 4: set new code which is receive by SMS and your device will be turn off(here I set "hi" for my code so if I receive SMS "hi" from anyone then my device will be turn off)
Step 5: make sure the code is correct because this code is case sensitive so "Hi" and "hi" both will be different.
Step 6: If you send SMS first time then app will be ask for root access so grant it so next time it will work for without asking root permission.