Running Apps on Background
If your Android device and device having small size RAM like 1GB or 512MB then your device will more hanging because of Low RAM free on your device because of running multiple apps on background, So today there are many apps are available in the market they stop all background apps and free the RAM. but after some time all apps are restarted in a background.
So here are the solution for preventing apps from running in the background.
How to set Limit on Background Application on Android Device?
Step 1: open setting → About phone
Step 2: tap 7 times on Build number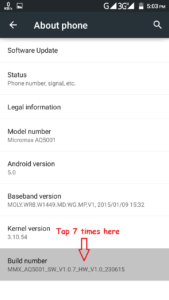 Step 3: Go back to setting and open developer options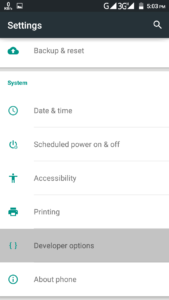 Step 4: now scroll down and click on Background process limit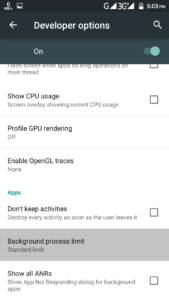 Step 5: set number of processes to run in background (recommended: At most 4 processes)