Android keyboard
For the every mobile user typing is the most important thing on mobile. So for the Android users Android keyboard application is a most important application for the mobile user.
There are thousands to keyboards to choose from on the Google Play Store with fun themes, new features, and support for other languages.
So, here's the list of top 10 keyboard applications for Android that you can try now.
Best 10 Android keyboard Applications.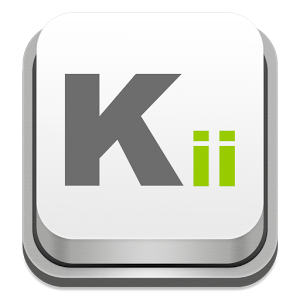 Emoji Keyboard: support messaging emoji to ios and android
Best all-in-one keyboard optimized for both phone and tablets
Accurate and smart keyboard predictions
User defined text shortcuts
Extra number key row
Extra arrow key row
Next word prediction
Gesture keyboard control
Gesture input
Split keyboard layouts
Support many keyboard layouts: PC, Compact qwerty, T9, Dvorak, Azerty, Colemak
6 built-in HD themes
Support a variety of themes types: Go Keyboard theme, iKeyboard & Kika keyboard theme, Themeshop keyboard theme, CM10 themes
Font and color customization
Use any pictures as keyboard background
True Multi-touch keyboard
Based on the latest Android Nougat AOSP keyboard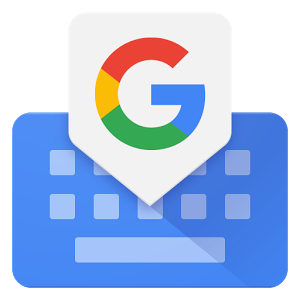 Glide Typing — Type faster by sliding your finger from letter to letter
Voice typing — Easily dictate text on the go
Search and share anything from Google:
• Nearby stores and restaurants
• Videos and images
• Weather forecasts
• News articles
• Sports scores
• And anything else you'd search on Google
Emoji Search — Find that emoji, faster
GIFs — Search and share GIFs for the perfect reaction. GIF sharing is only available in apps that have implemented image keyboard support.
Multilingual typing — No more switching between languages manually. Gboard will autocorrect and suggest from any of your enabled languages, without the need to tap on the globe key.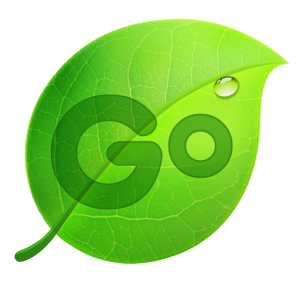 GO Keyboard Emoji, Wallpaper Free delivers auto-correction and a user-friendly interface. It supports 60+ languages and thousands of themes. The emoji and emoji arts in the keyboard are compatible across all popular apps, like Facebook, Hotmail and Whatsapp etc. Meanwhile, you are free to use colorful font with emoji keyboard to stand out among your friends.
Key features:
– Keyboard wallpaper, personalize your keyboard with your own photo theme
– 1000+ emoji, tap more fun with fashionable emoji when you are chatting
– 10000+themes, customize your keyboard with beautiful themes
– Fancy font, choose your favorite keyboard font to stand out
– Rich and colorful sticker, use sticker to show your feeling
– Support 60+ languages and cover 100+ countries in the world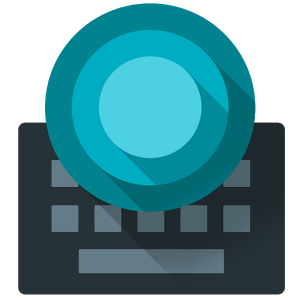 Fleksy is the most fun, customizable way to type, and officially the fastest keyboard in the world. Fleksy is the only keyboard that allows you to find and send GIFs, and customize your keyboard with powerful Extensions and beautiful themes.
Use Fleksy Extensions like: GIFs, Android Launcher, Editor, Number Row, Keyboard Shortcuts, Invisible Keyboard, and Rainbow Key Pops
THE FASTEST, MOST ACCURATE KEYBOARD
Fleksy keyboard uses next-generation autocorrect so accurate you can type without even looking, and type with record-setting speed using intuitive gestures! Type faster and save more time for the things you love.
BEAUTIFUL DESIGN. 40+ COLORFUL THEMES. 3 CUSTOMIZABLE SIZES.
Show your style on Fleksy's beautiful keyboard with over 40 colorful themes, including favorites like Frozen, The Hunger Games, and more.
TYPING THAT'S ACTUALLY FUN!
Express yourself with GIFs, Stickers, over 800 Emoji, 40+ themes, and Rainbow Key Pops. Then, earn fun Badges and rewards for using Fleksy! Who said typing had to be boring?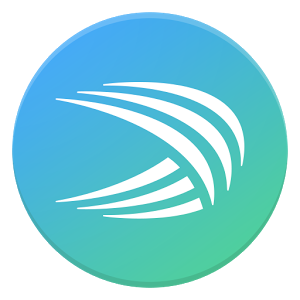 SwiftKey Keyboard uses Artificial Intelligence to automatically learn your writing style, including the emoji you love to use (if you use emoji), the words that matter to you and how you like to type. That means autocorrect and predictive text that actually works because it adapts to you.
SwiftKey Keyboard caters for all typing tastes – all colours, designs and themes. Support for 100+ languages. Tapping or swipe-to-type. Tonnes of emoji (smileys, emoticons). No emoji. Or emoji keyboard predictions learned from how you've used emoji before.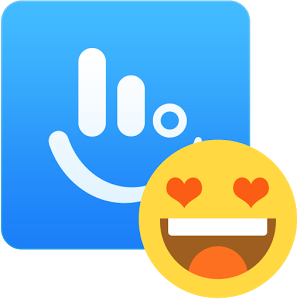 – TouchPal's best feature is its prediction technology. Users type faster when using TouchPal and find that it learns their words quickly too.
– Input Emoji & Emoticon, smsGIFs, anywhere conveniently like message, text, email, note, contacSMS.
– Customizable keyboard themes, 100+ Colorful Themes available and DIY your own theme.
– Set personal photo as background.
– Contextual Prediction – Most powerful error correction: correct spelling errors and capitalization automatically.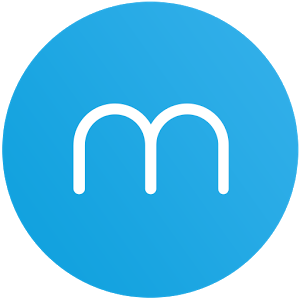 Minuum is always finding ways for you to enjoy your screen space through brand new bonus panels:
★ CURSOR CONTROL — Tweak your texts, emails, and posts with ease
★ CLIPBOARD TOOLS — Quickly cut, copy and paste
★ SEARCH & SHARE — Instantly access thesaurus, dictionary, search, and share
★ EMOJI—Express yourself better with immediate access to all 856 emoticons
★ TYPING SPEED — Monitor your typing speed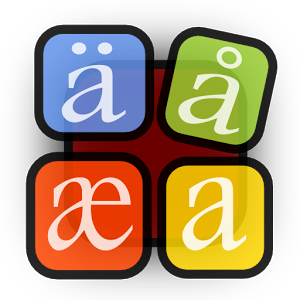 ★ Emoji, kaomoji and emoticons
★ Extreme customizable/scalable
★ Many layouts (swipe ← to toggle ): T9, compact, Cyrillic phonetic, Qwerty / Azerty / Qwertz / Dvorak / Left Hand / Right Hand / Colemak / Neo / Bépo / 나랏글
★ εχ๑тὶς, math, smiley faces, Edit Mode, Num Pad, symbols keyboard
★ Input with Unicode
★ Special keys for ssh, telnet, remote desktop: Esc, Ctrl, Alt, tap…
★ Gesture shortcuts
★ Voice input
★ Auto correction so you can blind type or type approximately
★ Autotext / shorthand (e.g. bb→be right back)
★ Word learning
★ Multi-touch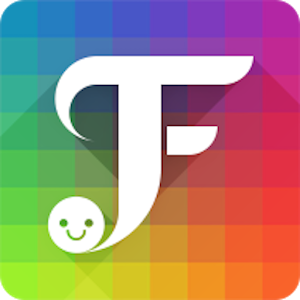 ✔ 1600+ emoji & emoticons
✔ 30+ funky fonts
✔ Advanced auto-correct & auto-suggest engine
✔ 30+ themes available to choose from
✔ Fully customizable keyboard wallpaper and layout
✔ 50+ typing sounds
✔ Integrated emoji & emoticon keyboard which is compatible across all popular apps
✔ One tap to input nicely crafted emoji compositions
✔ Multiple typing effects
✔ SWIPE input method
✔ Clipboard for multiple fast copy and paste
✔ 30+ languages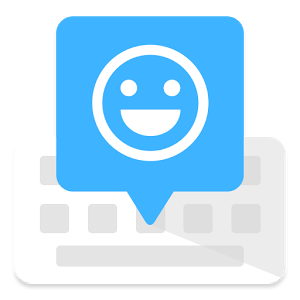 – Fresh UI design
– Flexible full keyboard input
– Numbers on top for easy access when entering passwords
– Emoji on the main keyboard
– Plenty of cute emoticons
– Adaptive input – intelligent and smart!
– Intuitive character layout, one tap to see all!
– Easily switch between keyboard layouts without getting lost